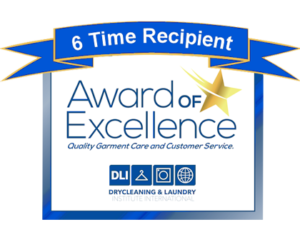 John Anton's Cleaners, a third generation company that has been serving the Merrimack Valley since 1957, is proud to be the first cleaner in Massachusetts to be the recipient of the Award of Excellence. This prestigious recognition, given by the Drycleaning & Laundry Institute, signifies that we maintain the highest quality of cleaning standards and consistently demonstrate superior Customer Service.
Each year, Award of Excellence Drycleaners must renew their status with the program by successfully completing stain removal and cleaning performance tests. In addition, each business must meet other requirements such as continuing education, community service and offering exceptional customer service as evidenced by the company's standing with the Better Business Bureau.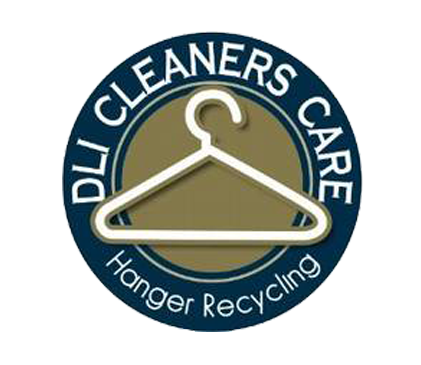 John Anton's Cleaners participates in the Drycleaning & Laundry Institute's Cleaners Care Program. Many drycleaners recycle hangers but this program takes it to the next level.We encourage our customers to recycle their hangers by providing hanger drop-off areas at our locations, as well as free hanger-caddies for our customers to take home, providing easy transport to the store.
We sort all hangers; reuse the good ones and recycle unusable ones to a local metal scrap facility, rather than discard them.